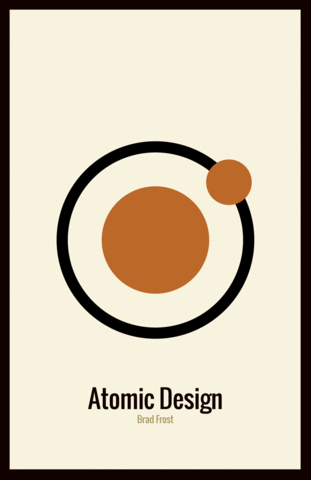 Atomic Design details all that goes into creating and maintaining robust design systems, allowing you to roll out higher quality, more consistent UIs faster than ever before. This book introduces a methodology for thinking of our UIs as thoughtful hierarchies, discusses the qualities of effective pattern libraries, and showcases techniques to transform your team's design and development workflow.
The book is broken down into five different chapters
Design Systems
Atomic Design Methodology
Tools of the Trade
The Atomic Workflow
Maintaining Design Systems
Brad Frost did a wonderful job of writing this book in the open through a series of blog posts on his own site. Brad also provided each of the chapters online for free and alloing anyone to read it if they wanted to as the book was being developed.
Now the book is completed and still available online for free, however I encourage you to drop a few dollars a buy an ebook or physical version of Atomic Design to support all the work that has gone in to the book.