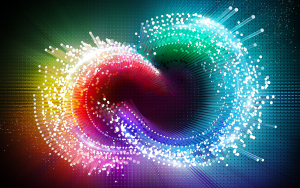 Cancel Adobe without paying the cancellation fee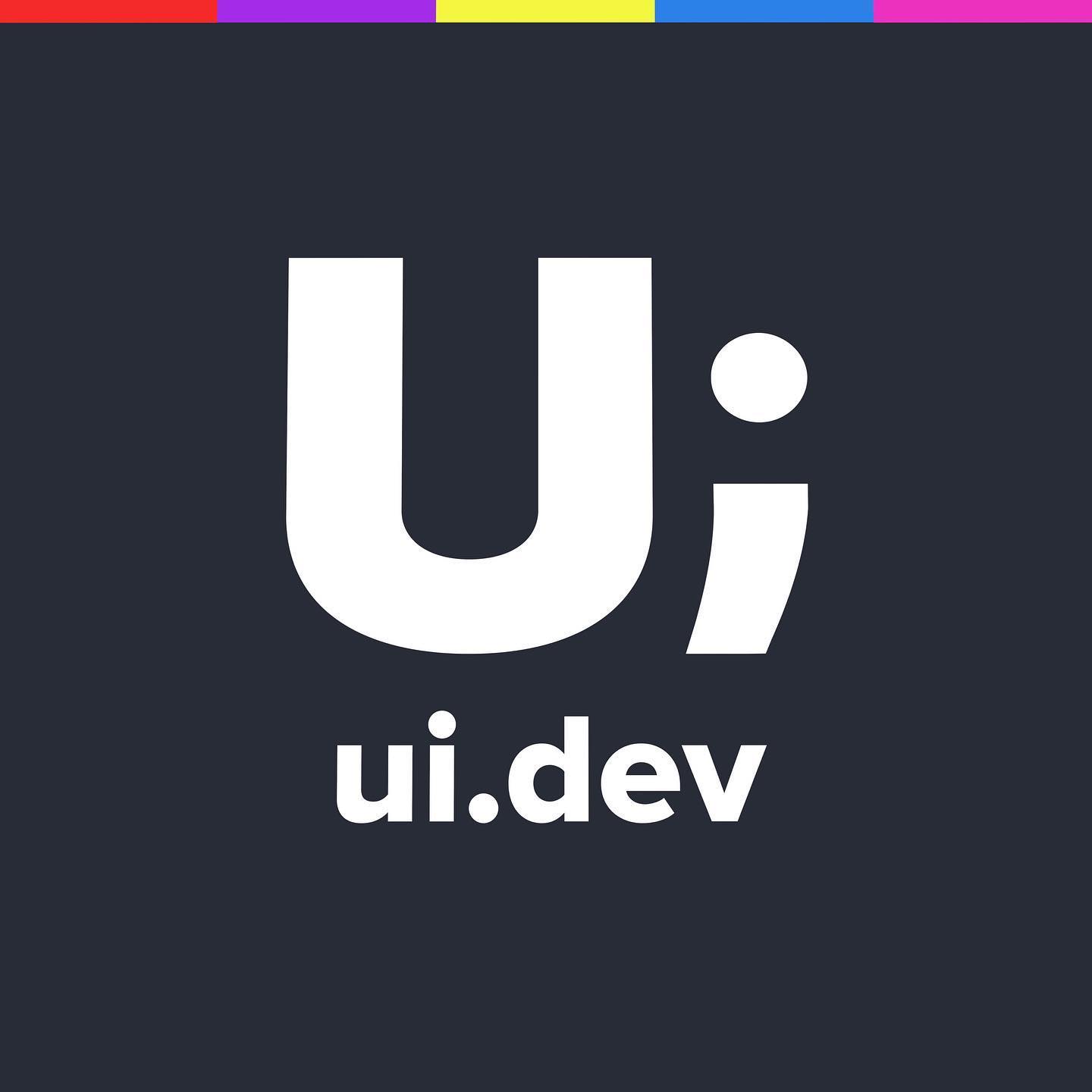 I've been a paying creative cloud subscriber since 2013 and have enjoyed the use of the apps when ever I've needed to use them.
Public Service Announcement
Just to be totally clear this isn't an article bemoaning Adobe, but a loophole I found which could help folks that feel like they were duped into a situation and they can't really afford to get out of it.
I still use the Creative Cloud through my work who pay for the license
For the Custom Pocket Notebook work I use the Affinity range of products
Adobe have been incredibly kind to me over the years and I've been lucky to speak at the Adobe Max Conference over four years
Now then, back to the article
When Adobe Stock became a thing I was seduced into trying it out, and initially it was great. Over time, however, I found that I was using the 10 credits per month less and less until finally I had more than 120 credits to use and nothing to use them on.
Unfortunately, the quality of the content seemed to not compare to some of the other free options like Unsplash, and all the great images that were on Adobe Stock were now under the premium content which required that you pay additional money on top of your regular subscription.
When I finally got some time I went through and chose 120 different images or templates that I thought I might be able to use, and then cancelled my account before the next payment occurred.
To my disappointment I was presented with this….

This is something I'd seen before when I tried to cancel in the past, but this time I was willing to take the $60 slap in the face to avoid spending more money on something I didn't use.
This got me thinking that it was time to pull the plug on my Adobe Creative Cloud subscription.
Hitting the cancel subscription button to the Creative Cloud was different though, it wanted me to pay $250 for the early termination fee.
Avoiding the Early Termination Fee with Adobe
Having already shelled out $60 for Adobe Stock I didn't want to do another $250, but equally I didn't want to keep paying for a license I was no longer using.
If you've even gone through the process of cancelling your account you'll know that Adobe always throw in a special deal to keep you on board. Even it you're not going to cancel, going through the process could land you with a 30-50% discount on the product for a short time.
You should also know that if you are going to cancel then you need to pay 50% of the remaining cost of your membership for the annual cycle.
While 50% for Adobe Stock was only $60, the Creative cloud was the $250 I mentioned earlier.
It was when the different options were presented to me that I got the idea. One of the options was to downgrade to a Photography only license. This was only $15 a month, so even if they started my annual license all over again I would still only have to pay $180 for the next year instead of a $250 cancellation fee.
Then I realised that part of the offer from Adobe is that you can cancel any subscription within the first 14 days without having to pay the cancellation fee.
So I did just that, and here's the steps
Start the cancellation process for your current license
When offered a discount or to switch to another plan, choose the cheapest new plan (for me it was photography)
Once your membership is updated, start the cancellation process again immediately
The cancellation fee is now $0.
There you have it, a little loophole, and I even got a refund to help offset the cancellation I paid on the Stock license.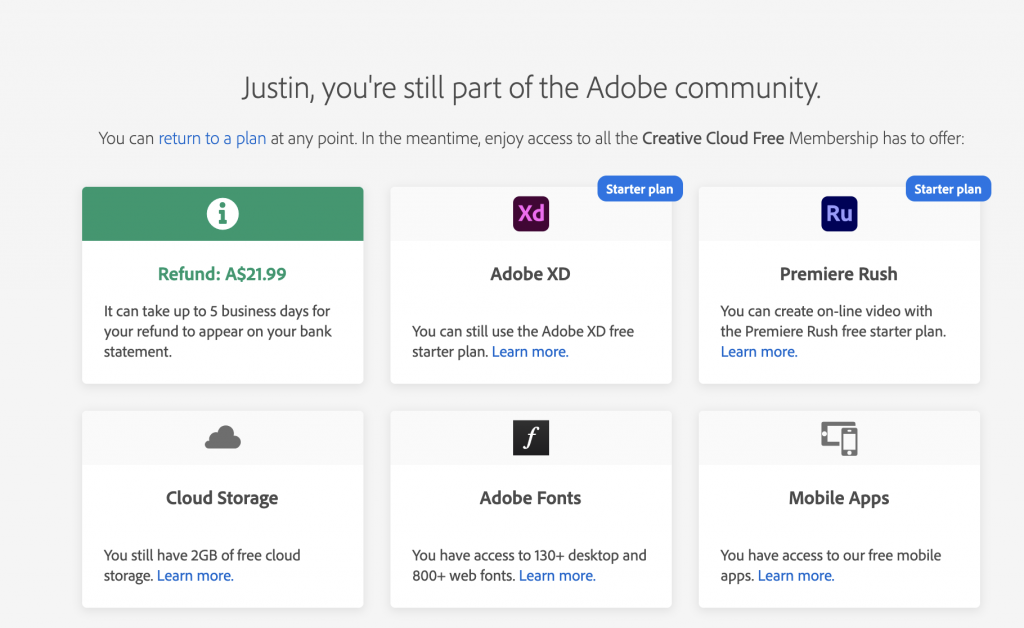 Finally
I ummed and ahhh'd a lot about writing this.
Adobe have been amazing to me in providing me with speaking opportunities, they've had me over to the states for conferences, and they've supported the RWD Newsletter with sponsorship for their events.
The people there are amazing and I really love the direction a lot of their apps are going to provide a better creative outlet for people.
But, I know a few creative friends who have lost their jobs throughout the pandemic and as a result need to tighten their belts. This loophole has helped them avoid some extra costs that they simply can not afford to pay, so on the weight of it all it seems like the right thing to do (at least until Adobe fix up the issue).