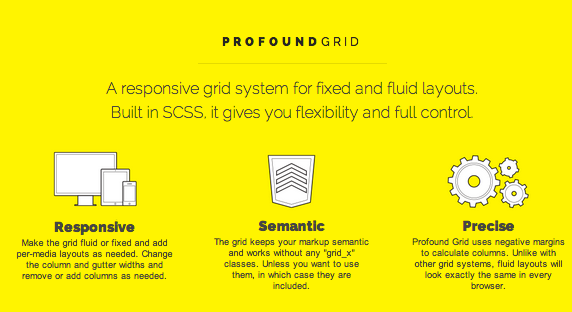 The Profound Grid system allows you to build your very own responsive grid based layout using SCSS.
It offers the full range of capabilities that usual grid systems offer including fixed, responsive fixed, fluid, multiple grids, nested grids and push and pull alignments.
Unlike some other grid systems you are able to use semantic markup rather than the colspan6 you may see in others.