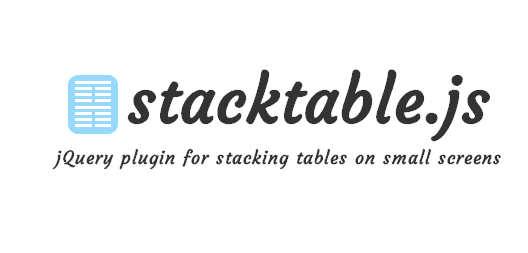 Stackable.js is a jQuery plugin designed to convert data tables into a two column format so that it is easier to view the content on smaller screens.
It's great if you're only dealing with some basic data but it probably won't be the perfect solution if you're looking to maintain all of the data within your tables (which lets face it is probably going to be 95% of the time).
If you're looking for slightly more robust solutions try the Filament Groups data table solution.